EDUCATION
Wright State University (B.A. Urban Affairs)
Wright State University (M.A. Applied Behaviorial Science)
Toledo Scholl of Law (J.D.)
Steve Abshire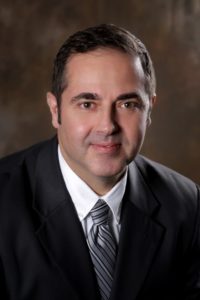 Steve is a graduate of Wright State University (B.A. Urban Affairs, and M.A. Applied Behavioral Science) and a graduate of Toledo School of Law (J.D.).  Steve served in the United States Army in the 1st and 15th Infantry Battalion for four years, including a tour in Dessert Storm.
Steve worked as an Assistant Prosecuting Attorney for Montgomery County, OH from August 1, 2000 until December 23, 2011.  There, he was assigned to various divisions including the Support Division, the Child Protection Unit, where he was awarded Assistant Prosecutor of the Year by the Court Appointed Special Advocates Organization (CASA)., the Criminal Division, and the Child Abuse Bureau.
After leaving the Prosecutor's office, Steve worked at the Kettering Law Firm, Murr, Compton, Claypoole and Macbeth.  Steve's areas of specialization are Family Law, including all custody matters, divorce, and dissolution, Guardian Ad Litem work, both private and public agency cases, Criminal Law, Traffic Violations, Estate Planning, Wills and Trust, and Tenant issues, including evictions.  Steve also currently works as a network attorney for ARAG insurance.
In Steve's spare time he enjoys spending time with his wife Ashlee, and his two-year-old son, Reid.
Email: sabshire@poling-law.com
Office: (937) 641-8837