Traci Huesing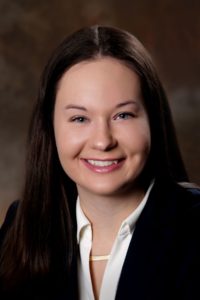 Traci Huesing is a 2017 cum laude graduate of the University of Arkansas School of Law.  Throughout her law school career, Traci served as both President and Treasurer of the Northwest Arkansas Student Chapter of The Federalist Society for Law and Public Policy Studies.  Traci also worked as a legal research assistant, where she focused primarily on Employment Law, Consumer Bankruptcy, and Business Law matters.
Prior to her legal studies, Traci attended The Ohio State University in Columbus, Ohio where she graduated magna cum laude in December 2013 with a Bachelor of Arts in Political Science and History.
After successfully completing her Juris Doctor, Traci decided to relocate to the Dayton, Ohio area to further her legal career.  Traci joined Poling in October 2017, where she is currently working as a litigation paralegal.
Email: thuesing@poling-law.com
Office: (937) 641-8848