24/7 Service
Our offices are located in Columbus and Dayton, Ohio, but our clients are diversified across Ohio and the country. We realize the need to be where you are and to be there fast. Today's firm can no longer practice from the 4 walls of an office. If you are currently seeking new representation, have a particularly difficult case you would like to discuss, or just curious about how Poling could help in your legal needs, please don't hesitate to contact us. You may use our online email form or any of the methods below.
.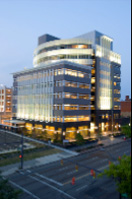 Columbus Office
300 East Broad Street
Suite 350
Columbus, Ohio 43215
Telephone: +(614) 737-2900
Fax: +(614) 737-2929
Email: info@poling-law.com
.
Dayton Office
4407 Walnut Street,
Suite 210
Dayton, Ohio 45440-3272
Telephone: +(937) 431-9660
Fax: +(937) 431-9670
Email: info@poling-law.com
.
Fairfax Office
11350 Random Hills Road,
Suite 800
Fairfax, VA 22030
Telephone: +703-352-7010
Email: info@poling-law.com
.
Contact Poling Today!
DISCLAIMER: Our receipt of your e-mail does not establish an attorney-client relationship.