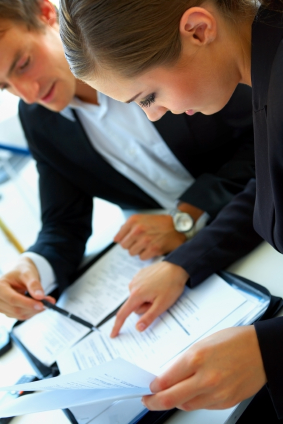 Clerkship
POLING offers clerkship opportunities to law students who demonstrate a significant desire to obtain legal experience in an active litigation based firm. Our clerks are exposed to a variety of hands-on and experiential learning opportunities through both traditional summer and year-long clerkships.
While many legal clerkships focus solely on writing, POLING's clerkships offer a diverse set of experiences, not only to write, but to likewise experience the practice of law. Clerks are offered the opportunities to observe trial, depositions, client interactions and hearings, while also drafting motions, discovery and participating in variety of other work. Our clerks are never tasked with "busy work" but rather, with work that is carefully overseen by the managing attorney and is then implemented into the matter for which it was prepared.
In addition to the experiences offered to each POLING clerk, clerks are also closely mentored by the firm's attorneys toward developing each clerk in their future legal profession. While many of our clerks ultimately end up as POLING attorneys, all of our clerks are assured a clerkship that provides a fundamental basis from which to start a well-rounded legal career.
What Our Clerks Are Saying:
POLING lives up to its motto as "Not Your Grandfather's Law Firm." Every task I worked on was meaningful and important. Everyone in the office was willing to help and answer questions. From pleadings and motions, to mediations, client meetings, and attending trial, I was involved in just about every step of the civil litigation process. More importantly, the people are what makes POLING an outstanding place to work. It's like family – and the best work environment that I've been in.
– M. McFarland 1L Clerk, Capital University Law School
My clerkship experience with POLING has been unmatched. I've been involved in every part of the legal process, from drafting initial pleadings and dispositive motions to observing depositions and trials. What sets POLING apart is the faith it has in its clerks' abilities to do legal work, as evidenced by the many tasks I completed this summer. I feel confident going into litigation knowing that POLING provided me the necessary skills to succeed in such an exciting area of law. In addition to the unique legal experience, the atmosphere at POLING is friendly, supportive, and fun. The attorneys are personable and always willing to answer questions or provide support.
– J. Barnard 2L Clerk, The Ohio State University Moritz College of Law
For more information, contact Sabrina Sellers.