You take care of your business, we take care of you
Poling Law is a different type of law firm, one that provides unmatched service, knowledge and results. We simply do not believe that any firm can be the "best" at every specialty. To be truly the best (in any field of endeavor) requires intense focus, commitment and the grit to continually strive for excellence. We are that firm. Our sole aim is providing exclusive legal services. And, as a result, our reputation is unmatched in the industry.
Courtroom Tested
Experience You Can Trust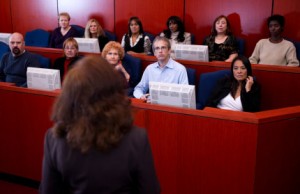 Some firms are not comfortable in the courtroom, but this is one place where Poling Law shines. Our team has an exceptional track record in front of a jury, and we boast one of the highest win ratios in the industry. With over 35 years of experience, together with the partnership of our clients, we achieve results you depend on.