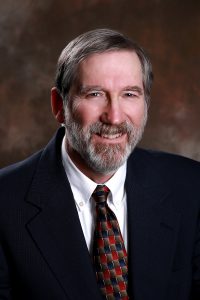 Christopher
Johnson
ATTORNEY
406 295 7790
Chris has handled hundreds of general liability matters. He has handled construction cases that have included workplace accidents, building collapses, architectural issues and allegations of defective design and workmanship. His practice includes the defense of employment claims, where he has represented arts organizations, hospitals, and business entities. He has tried numerous cases to verdict that have included motorcycle and automobile accidents, employment discrimination claims, municipality liability claims, large fire losses and premises liability actions. His experience in aviation matters is derived from previous employment as a product integrity attorney with The Cessna Aircraft Company and a life-long interest in civil aviation. Chris also defends employers in OSHA citation cases.

Chris has extensive experience in product liability law, and has defended cases involving a wide variety of items, including aircraft, medical devices, construction equipment, industrial machinery and agricultural implements. He defended a New York garment manufacturer in a case that involved serious burn injuries to a six-month old infant.

For ten years, Chris has served on the Professional Ethics Committee of the Dayton Bar Association. Chris and his wife live in a rural area and enjoy long distance motorcycle trips to the western states, Canada and Scotland. He is a first responder with the fire department that protects the community where he lives, serving as a firefighter and licensed emergency medical responder.